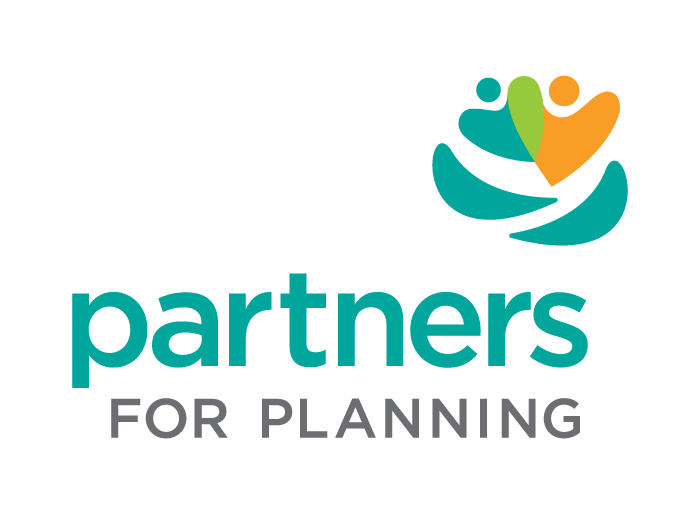 Partners for Planning is a national non-profit organization that supports people with a developmental disability and their families to be proactive in planning for the future. We were founded in 2009, by families and for families, to help answer the question "Who will love and protect our sons and daughters when we no longer can?"

Since that time, Partners for Planning has been providing Independent Facilitation for people who have a disability and their families to imagine and create a good life, with financial security, rooted in community. To support those principles, Partners for Planning has become a respected leader in the province of Ontario in developing trusted resources for people and their families to support income security and reduce poverty, create and nurture personal support networks, consider innovative housing solutions, appreciate legal planning considerations, and contribute in valued ways to their community. Our Planning Network is an online resource hub which provides free resources to people and their families based on our Planning Framework. More than 50,000 people visit the Planning Network every year.




Partners for Planning empowers people with a disability and their families with resources to
create meaningful lives and secure futures, firmly rooted in community.

Partners for Planning envisions a future in which a person with a disability:
Enjoys a meaningful and financially secure life

Lives in a place of warmth and safety—a true home

Actively participates in a caring and inclusive community

Knows the loving support of family and friends

Is respected and empowered to make choices

Is protected from abuse and exploitation

Contributes his or her gifts to their community

Has a well-planned future enabling their family to have peace of mind

Caring Relationships
Building relationships is at the heart of everything we do.

Self-Determination in Community
All persons, including people with a disability, have important contributions to make to our communities.

Family Driven
Ensuring our board is comprised of families, caring for a relative with a disability, ensures we will be accountable to and driven by families.



OUR COMMITMENT TO DIVERSITY, EQUITY, AND INCLUSION
Our organization is strongly committed to supporting people with a developmental disability and their families to build meaningful lives in inclusive communities. We are also intentional about elevating diverse perspectives in our work and honouring the identities people hold.


Partners for Planning offers people who have a disability and their families a variety of free and fee-based products and services to support their efforts to create a good life and a safe and secure future for their loved ones with a disability. Partners for Planning helps families envision, plan, and implement individual strategies to ensure that their relative with a disability has a good life, unlimited choices, and opportunities to thrive – from childhood into adulthood and for the rest of their lives. Our primary activities include the Planning Network, Independent Facilitation, the Planning & Facilitation Collaborative, the RealXchange, and the RDSP Action Coalition of Ontario.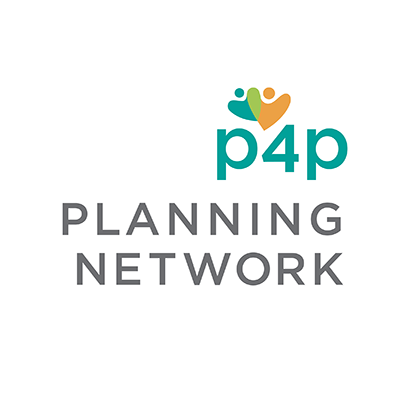 The Planning Network
In 2014, P4P launched an online resource for families caring for a relative with a disability focused on future planning. Awareness of the Planning Network is supported by more than 250 organizations across the province of Ontario who share our resources with the people and families they support. The Planning Network is a one-stop planning centre with:
Over 40 webcasts and webinars delivered each year;

Dynamic video content and self-directed learning modules;

Information about accessing and maximizing government benefits, tax credits and financial education to increase income security and reduce poverty for people who have a disability and their families;

Access to legal, financial and accounting professionals with expertise in disability planning;

Resources in English and French; and

Inspirational and informative documentaries.
This online resource is free to families and can be found at http://www.planningnetwork.ca/.
The Planning Network has become a platform of innovation and collaboration. Annually, the Planning Network has over 40,000 unique visitors and over 8,000 webcast registrations.


Independent Facilitation
Many people and their families have difficulty envisioning opportunities outside of traditional services and supports. Independent Facilitation is an ongoing process that supports individuals and their families in exploring and creating a community-based plan by focusing on the individual's dreams, strengths and gifts. Central to the process of Independent Facilitation is the development and nurturing of personal networks or circles of support.
Independent Facilitation is a process whereby a Facilitator will walk with a person and family as they implement their plan. Central to the Independent Facilitation process are values rooted in community, individual choice, control and self-determination. We have provided independent facilitation and person-directed planning services on a fee-for-service basis since our inception.
This process is instrumental in helping people envision and create a future without limitations. At Partners for Planning, we support people living with a disability and their families and friends to think creatively and to identify opportunities that will create a good life today and form the foundation for a safe and secure future.
For more information on Independent Facilitation, please visit our Independent Facilitation page here.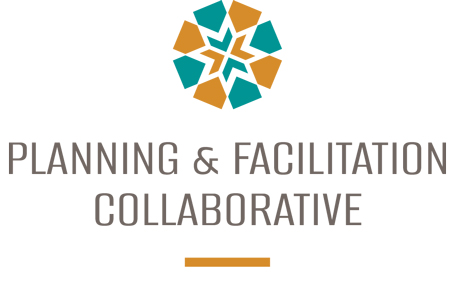 Planning and Facilitation Collaborative (PFC)
With a commitment to support the growth and capacity of Planners and Facilitators nationally, Partners for Planning has launched the PFC. This is a 3-year project (2023-2026) funded federally by Employment and Social Development Canada (ESDC). The PFC's virtual online community is intended for those providing, or who are interested in offering, planning and facilitation for people with developmental disabilities, their families, and allies.
The PFC is a space where professionals and aspiring professionals can gather together to share knowledge and experiences in an engaged community of practice, while also continuing to develop their skills and expertise through a series of online courses and learning events related to planning and facilitation.

To learn more about the PFC click
here.
RDSP Action Coalition of Ontario (RACO)
Partners for Planning supports individuals in empowering their financial future. We coordinate a number of aligned partners to form the RDSP Action Coalition of Ontario (RACO). RACO works to increase the uptake of the RDSP and advocates for improvements in the RDSP to remove the barriers to uptake including for Supported Decision-Making legislation in Ontario. The absence of supported decision-making forces many to apply for guardianship to help apply for an RDSP or manage an RDSP later in life. Partners for Planning has recently begun convening National partners to work to improve access to the RDSP more broadly.

RealXchange
The Knowledge Translation and Transfer (KTT) initiative is a resource hub supported in partnership with Partners For Planning, Community Living Essex County and Ontario Disability Employment Network (ODEN), with support from the Ministry of Children, Community and Social Services. The REAL Xchange KTT hub shares learning, tools and resources for developmental services professionals.
You can visit the RealXchange here.

The Partners for Planning Team is located throughout the GTA and Southwestern Ontario. Our studio is located in the Leslieville neighbourhood, of Toronto.
Jill Teeple,
Executive Director
Email: jteeple@p4p
Phone: 416-232-9444 ext. 4
London, ON

Natalie Jones,
Communications Manager
Email: njones@p4p.ca
Phone: 416-232-9444 ext.2
Toronto, ON

Anna Bruno,
Independent Facilitator
and Manager of
Planning Facilitation
Email: abruno@p4p.ca
Markham, ON



Calantha Mak,
Art Director
Email: cmak@p4p.ca
Markham, ON

Kalila Jan,
Video Production Manager
Email: kjan@p4p.ca
Toronto, ON

Billie Crane

,
Email: bcrane@p4p.ca


Toronto, ON

Andrea Johnston,
Independent Facililator
Email: ajohnson@p4p.ca
Muskoka Area


Julie Westcott,
Independent Facililator
Email: jwestcott@p4p.ca
York Region


Stacey Green,
Independent Facililator
Email: sgreen@p4p.ca
Niagara Area


Carrie Leo,
Independent Facililator
Email: cleo@p4p.ca
Hamilton Area


Dominic Conforti
Director and Board Chair
Toronto, Ontario

Chris Alano
Director
Richmond Hill, ON


Nicole Duaz
Director
Kanata, ON





Sherron Grant
Director
Toronto, ON

David MacMillan
Director and Chair of
Governance Committee
Toronto, ON

Katie MacDonald
Director
Brantford, ON






Richard Pyper
Director






Thevarajan Thirugnanam
Director and Treasurer
Markham, ON








Talika Walsh
Director
Brampton, ON








Blayde Watkin
Director and Chair of Innovation Committee
Toronto, ON