Julian Escallon routinely contributes his time and talents within and beyond his community. Thanks to his skillfulness in both setting and fulfilling personal goals, and his determination to focus on possibilities rather than limits, he leads a busy, engaged and rewarding life.


Julian takes deep pride and satisfaction in his job at the Air Canada Centre. He writes, acts and makes movies. He plays multiple instruments. He loves his family and has close friends with whom he shares mutual interests. He speaks two languages. In recent years he's become an entrepreneur. He is a respected leader and advocate within the disability movement, locally and worldwide. He is ambitious and successful. He knows what he believes and what he wants.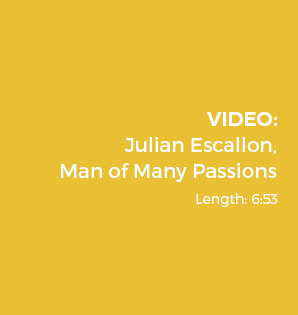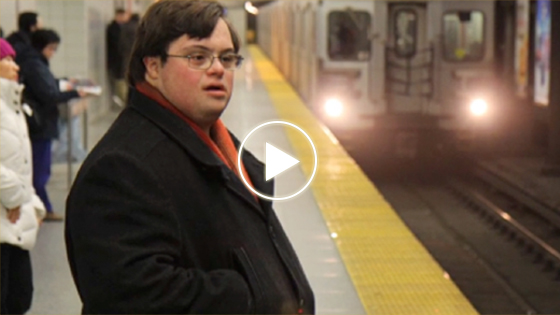 Julian's many roles connect him to a variety of people and new opportunities. As he continues contributing and growing as a person, so too does his his personal network. By continually embracing his passions and challenging himself to take on new roles and experiences, Julian has a sense of control over his own destiny.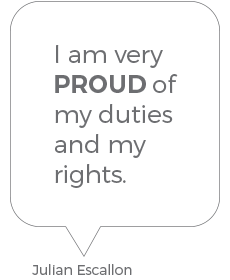 Julian has become a strong advocate on employment for people with disabilities and regularly speaks at conferences, to family groups, organizations and schools. Anyone interested in connecting with Julian can do so through our office:
info@p4p.ca
.