BUILDING A SUSTAINABLE FUTURE
When we meet a family that has created an individualized housing plan and have worked through the challenges of setting up the type of home that works for their loved one, we are thrilled for them.


We understand the obstacles they've faced, the time, the creativity, the conversations, and the endless budgets they've worked through to make it happen. We also understand the peace of mind families feel when their family member has a home, they are proud of and one that is a foundation to a good life. The kind of home that, if set up properly, will be sustainable as parents age and are no longer able to offer support.


On this resource page, we have collected things for you to consider, inspirational stories and a list of action items that can get you started in building an individualized housing plan and take action to achieve it.


In This Guide:
personal stories from families who have successfully created innovative housing models for their loved one

steps for creating an individualized housing plan for a family member with a disability

grants and subsidies

a resource that can help you to develop a plan

an introduction to the DSO Housing Navigator Toolkit

where you find support

resources that will deepen your understanding of critical home planning issues




As a family member, you want your loved one to enjoy the freedom and comforts that come with having a true home. You also want to enjoy peace of mind, knowing your loved one is safe and cared for. A good place to start on this journey together, is understanding the basics.


What is an individualized housing plan?
An individualized housing plan is an action plan. It starts with having a vision, developed by you and your loved one, for the future about where your loved one will live and what is important to them about their home. A housing plan includes a budget and strategies for reducing and managing support costs. It takes into account your loved one's lifestyle, social networks, needs and goals for the future.
To create a housing plan, you will need to:
get clear on housing needs and wants

know your options and identify a location

research financing options and create a budget

know how you will manage housing supports

consider that things might change over time and know how your plan will adapt to transitions or changes to support needs

get connected
Looking for Support?
Partners for Planning offers a facilitated workshop for families, that provides caregivers with access to group learning sessions, dedicated time with a facilitator and consultation with a housing specialist. Get started and begin preparing an individualized housing plan with your loved one today!
Start The Conversation: Dreaming of Home


We recognize it can be difficult to think outside of the realm of possibilities that you're used to seeing. At this stage of your planning journey, try not to think of 'how' something can be done. To get started, think about what the best living situation will be for your family member. Take a few minutes to sit down with your loved one to dream about their ideal home.
Please click below for a list of questions to guide your discussion.

Regional Subsidies
Every region in Ontario is different and each offers various subsidies and programs that may help implement your housing plan. Here are several examples but you should check with your region to see what else they may offer.
Maximizing Additional Resources
In some cases, there are benefits and programs your loved one may be eligible for that can help offset the costs associated with housing. Make sure you're getting the most of out of these. We've listed a few examples below.
Please click below to explore further

The Ministry of Children, Community and Social Services (MCCSS) funds community agencies who provide supportive housing options to people with developmental disabilities. Learning more about these residential services and supports can help you find a home that works for your needs.
Please click below to explore further

Family Networks
Family Networks can be a great source of inspiration and information. Check out the P4P Family Network Directory to search for a Family Network in your area. While all Family Networks will have a different focus, those Networks in the Directory that are affiliates of Family Alliance Ontario are committed to supporting families to create individualized opportunities in community.

Safe and Secure
Today's families must be creative and resilient in seeking new solutions to complex challenges, yet with fewer supports and resources in place. For the first time in history children with a disability will outlive their parents.

Think of Safe and Secure as your manuscript for the future, designed specifically with and for your loved one with a disability – so that together you can begin building your son or daughter's very own "everyday life" and safeguard their future.

Available in hard copy and a digital version, Safe & Secure - Seven Steps on the Path to a Good Life for People with a Disability is a book that provides a comprehensive overview of critical planning objectives for families. The book is free and can be downloaded as an e-book on the Planning Network. There is a nominal cost for shipping the hard copy.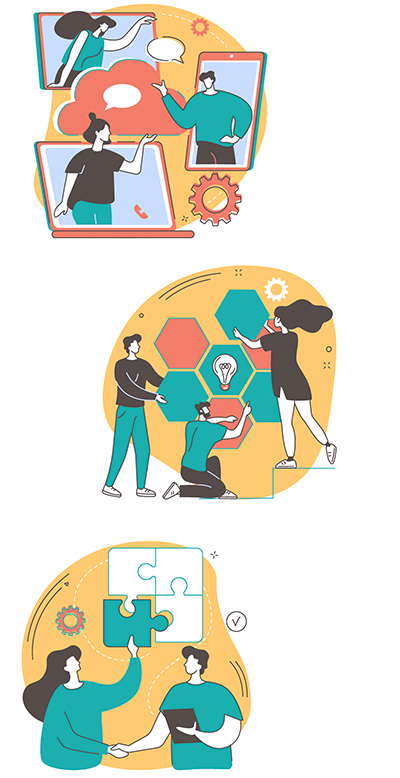 We've compiled a variety of resources that will deepen your understanding of critical home planning issues and keep you on track.
Keep Learning Click and Read Section