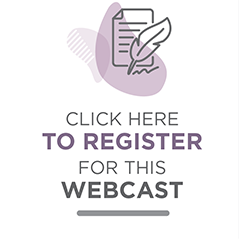 Wills & Estate Planning: Legacy Planning for a Relative with a Disability
If you're supporting a family member with a disability, one of the most important steps you can take to help secure their future is to create a will and estate plan.

What's in it for you:
An overview of what's involved in setting up a will, with steps you can take to get started.

An understanding of the fundamental elements of an estate plan.

An opportunity to connect with other families in our Virtual Discussion Groups.

A digital workbook filled with free legal resources, links to a professional directory with lawyers that can assist with the legal planning process, and practical next steps that will support you in taking action.
Webcast - Tuesday, October 27, 7:00 p.m. — 8:00 p.m.
Zoom Discussion Group - Tuesday, November 3, 7:00 p.m. — 8:00 p.m.