Smart Support Technology Enabled Services

|

Community Living Essex County
To date, three people have moved from 24-hour small group living environments into apartments or homes of their own, in the community of their choice; two transitional-aged youth have moved from 24 hour children's out-of-area placements into a town home, and an additional three adults have moved into new living environments,
giving them increased opportunities for independence.

Participants are receiving a variety of highly personalized tech-based assistance: Some are becoming more familiar with the features of technology they already own, learning how they can use it to further enhance their lives; some of the applications are being used to increase communications among people receiving services and their support networks, friends and families; apps are also being used for daily reminders of events and tasks throughout someone's day and to enhance lifelong learning. As participants have become more confident in their use of technology, with access to supports when and as needed, each person has grown in their sense of self-determination and independence.



It took me a lot of long years to get down to less than 24 hours support, and I thought this would never ever happen, but it did. My dream came true.

~ Paul, project participant

One challenge arose with the overnight monitoring technology. At issue were regulations in the Ontario Building Code and Fire Regulations regarding safety plans. The organization submitted an appeal with the Ontario Fire Marshal's office, to support their vision of providing individualized and safe supports. Learn more about participant Paul's positive experience below: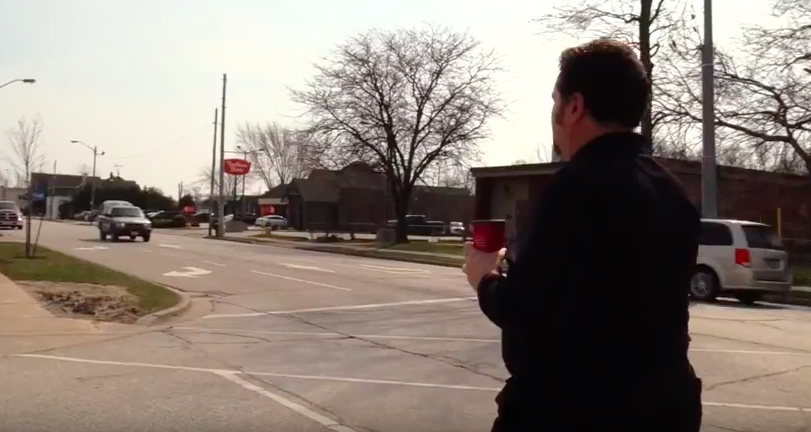 This project has demonstrated great potential to transform traditionally rigid and expensive support models into more sustainable, inclusive models. It's receiving rave reviews from everyone involved - participants, families and from direct support professionals. Every plan has the potential to successfully respond to each person's vision and help them reach their goals. At its core, this proposal, based on 'right fit' technology-based supports, is really all about inclusion in a modern society.
Overview of Outcomes:


Meaningful social inclusion enhanced by new technology: better quality of life given increase in friendships and natural support networks.
New learnings on using technology to complement and thus enhance supports provided, while managing risk and advancing learning while achieving desired outcomes.
Best Practices guide developed/delivered in an innovative way using technology (see Additional Resources below).
Successfully demonstration of potential to transform traditionally rigid and expensive support models into more sustainable, inclusive models.
While housing capacity has increased, no fully funded vacancies are currently available.
Additional resources have been identified for future vacancy consideration.
Additional Resources:
Real Xchange:
A Hub for Resources, Knowledge Exchange, Collaboration and Learning in the DS Sector.
Smart Support (video 4:20)