---
As caregivers, we often hear this advice: Recharge your battery. Fill your tank. Put on your oxygen mask first.
Yeah—we get it. But after eleven months of COVID-19 life, we're exhausted. Self-care feels like one more thing to do.


Why Self Care NOW?

It's essential. In this prolonged state of fear and uncertainty, we're left in a state of hyper-arousal or constant stress.

The impact? You may find yourself feeling tired, forgetful, distracted or irritable. You might experience hives, stomach problems or headaches. And long-term stress can lead to depression, anxiety, chronic fatigue or other health issues.
What helps? Scheduling frequent bouts of daily self-care can help you recharge—even during a pandemic.
Here are some quick, powerful and easy things to try:
---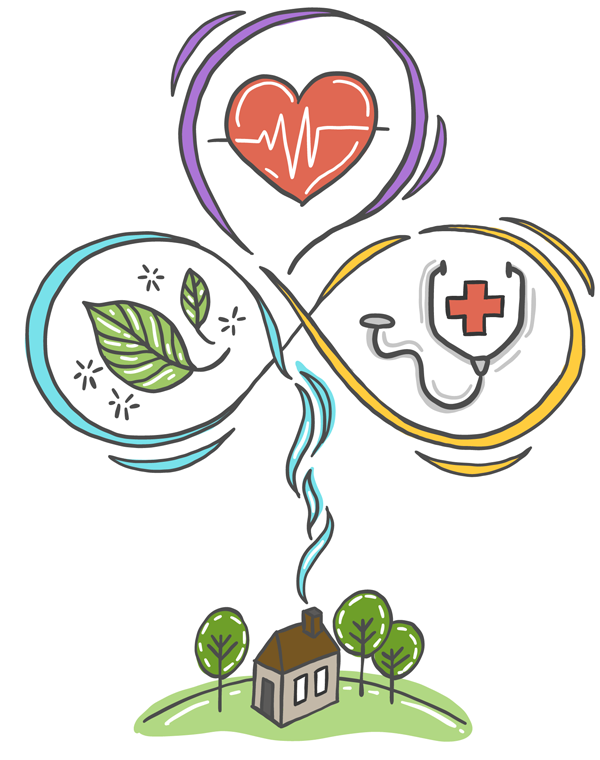 Exercise
Research shows that thirty minutes a day of moderate exercise (like walking) can be a powerful health and mood boost. Three bouts of ten minute walks provide similar benefits. A few minutes moving outdoors, especially in the winter, can make a difference.
Housebound? Try Nike Training Club for free online classes (stretches, strength, family-friendly and more) .

Try online yoga: See Yoga with Adriene, a huge variety of free classes, Or try gentle yoga with your loved one.

Boost your nutrients
Eat more fruit and veggies—the easiest, most impactful way to improve your diet. Stock up on frozen produce so you're prepared—even during a lock-down.
Drink more water. Exhausted? You may be dehydrated. Fill a water bottle and stick it by the kitchen sink or on your desk. Write "drink water" reminders on post-it-notes.

Call your doctor
With increased stress and sedentary home time, your blood pressure or cholesterol may be creeping up. Keep up with health screenings to catch any health issues early. Many family health teams also provide online support from dieticians or mental health counsellors. Just ask.
---
Try mindfulness
Current CAMH research shows that practicing mindfulness can reduce stress and increase well-being in caregivers. Mindfulness means focusing on the present instead of thinking about the past or worrying about the future.
Got eleven minutes? Try Mindfulness for Caregivers with Sue Hutton.

Schedule in quick Soothers and Energizers throughout each day
Soothers: Help reduce the intensity of stress and worry. Sip tea, cuddle your pet, knit, read, meditate, pray, water plants, listen to music.
Energizers: Help you feel accomplished and lift your mood. Try a new recipe, clean out a drawer, walk, exercise, dance, sing, help a friend or neighbour.

Notice what brings you happiness or meaning
Try Positive Journalling. Each day, jot down three things that were joyful and meaningful to you. It could be admiring a sunset, reading a moving book, or singing a song with your loved one. See Write Yourself Happy by Megan C Hayes.
---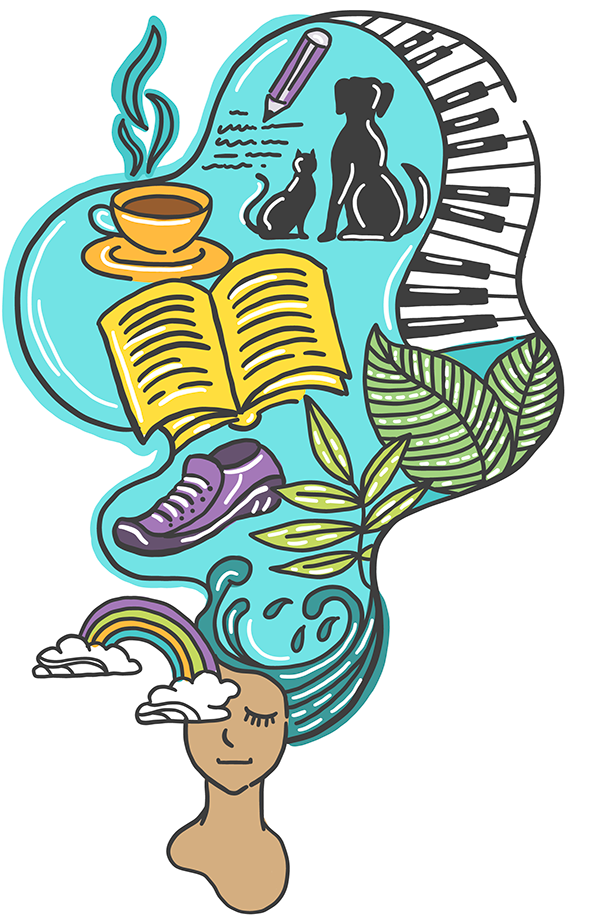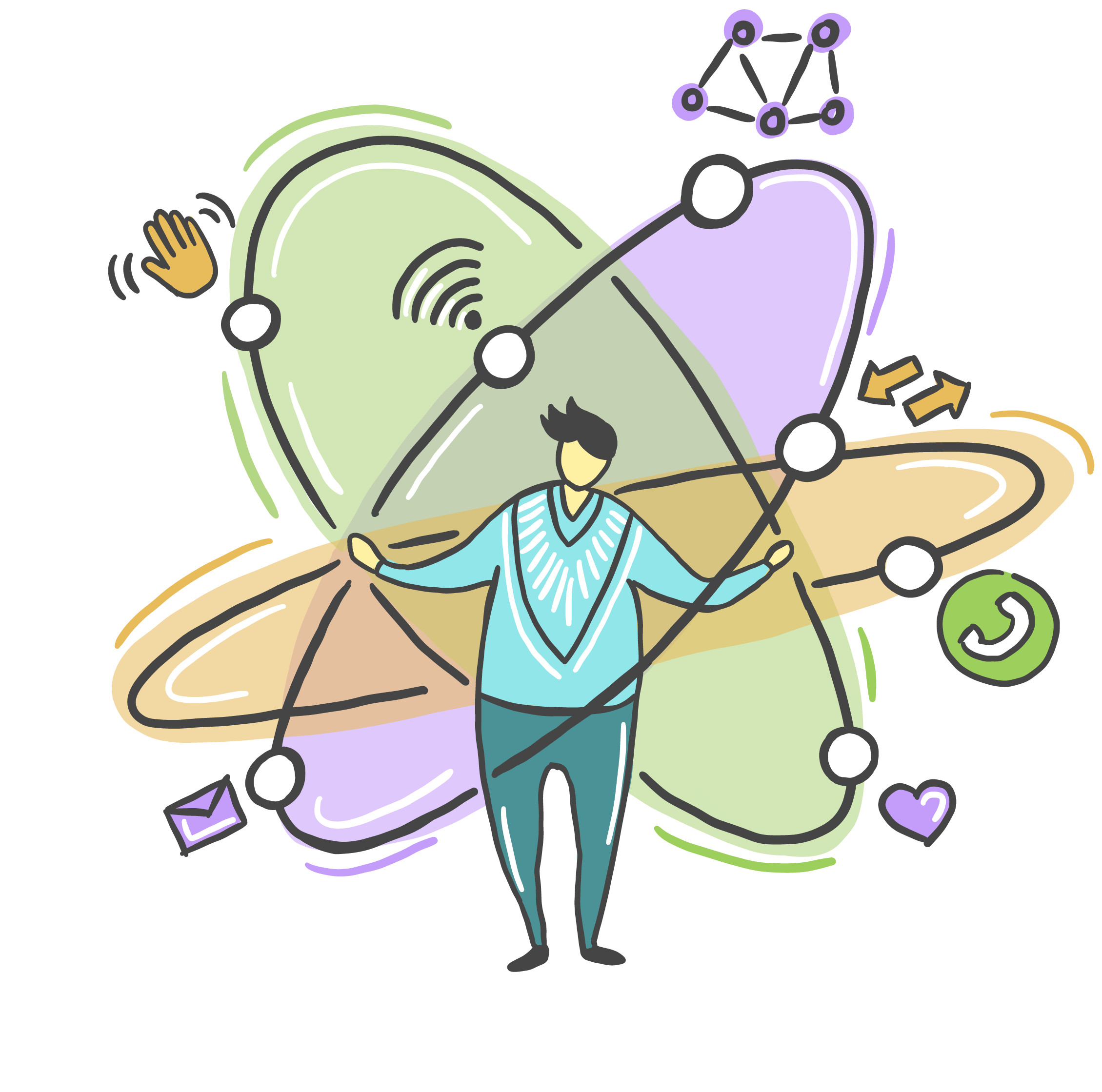 Countless studies show that strong social relationships are crucial for mental health, physical health and longevity.
Identify your Joy Circle. Who do you feel good around? Connect with someone outside your household once a day in a Covid-19 friendly way. Sometimes a phone call is best — with no online distractions.
Help someone: Giving feels good. See who might be especially isolated right now. Call them or help your loved one contact them. Drop off a pot of soup or some groceries.
Invite others to help you:
Have a conversation with family and friends about what might be helpful. For example, your loved one may enjoy a weekly "virtual tea date" with them. That frees up some time for you.
See Connecting Virtually with other Families for meet ups and support.
---
Despite your best self-care strategies, you may be struggling. You're not alone. Recent CAMH research shows anxiety is common as the pandemic continues.
What to do? Look for signs like disrupted sleep, changes in appetite, persistent sadness and feelings of worthlessness. If these symptoms are making it hard for you to get through your day, contact your doctor.
Each day, schedule in quick ways to keep yourself STRONG, CALM and CONNECTED. Both you and your loved one will benefit.
---