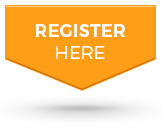 The RDSP is a made-in-Canada long term savings vehicle is designed specifically for individuals with disabilities. Find out how it works and how to

What's in it for You:

An understanding of the RDSP and potential government contributions

Knowledge of the latest updates and changes to the RDSP

Tips and advice on free resources to consult for additional information

The webcast will take approximately 45 minutes with time for questions. Registrants will receive an email with a link to join the online webcast 24 hours before the event.