Wills & Estate Planning Seminar
Location: Online (via live video streaming)
Date/Time: Tuesday, November 3 at 7PM
Cost: Free




Creating a will and estate plan is important for anyone interested in leaving an estate for the people they care about. But for those who care for someone who is vulnerable or isolated, failing to create an effective plan can inadvertently cause suffering and hardship. Join us for an overview of wills and estate planning for people who care for someone with a disability.
Who should attend?
Families who are looking to plan for and protect the financial well-being of their relative with a disability both now and in the future.
What you'll get out of attending:
An understanding of the critical issues involved in creating a will and estate plan;

Strategies that will help you provide support for your loved one after your death;

Knowledge of how to sustain Ontario Disability Support Program (ODSP) benefits for your family member; and

An opportunity to connect with other families and an experienced disability lawyer.
About the speakers:

Brendon Pooran, Principal PooranLaw
Brendon D. Pooran is the founder of and a principal lawyer at PooranLaw. He is involved in most areas of the firm's practice and regularly provides advice to individuals, families, organizations and government in the areas of: wills & estates planning; disability law; and corporate law for not-for-profit and charitable organizations.

Brendon has been involved with various disability organizations as a member, volunteer, employee or director for most of his life. His practice, which is primarily built around disability issues, is inspired by the challenges people with disabilities face throughout their lives. He created Pooranlaw to provide support to this community and to serve as a resource for accessibility issues throughout Ontario.

Brendon can be contacted at PooranLaw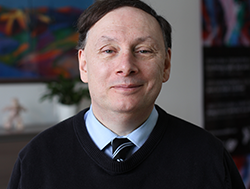 Tom O'Dwyer, The Abilities Tax Group
Tom O'Dwyer is a lead tax advisor with the Ability Tax and Trust Advisors (Ability). He was formerly the director of tax at a regional chartered accounting firm where he developed a specialized disability tax division. Over the years, he has represented a number of individuals with disability and family members with respect to tax applications, filings, and disputes with the Canada Revenue Agency.

Tom can be reached at The Abilities Tax Group