NURTURING FAMILY NETWORKS
Find a Family Network in your community!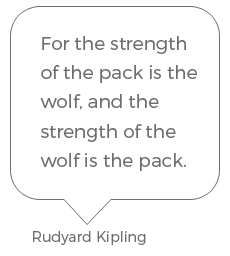 Many parents have told us that their best source of information and ideas is other families. Families across the province are connecting with each other and forming Family Networks for this purpose.
Connecting with other families provides fresh perspectives and practical information, lessens isolation, and can help innovate new solutions. Offering and receiving support builds resilience. A family network can be a pathway to discovering and building upon resources already present within 'your own backyard'.
As a family formed and led organization, we know firsthand the challenges in creating the best possible life for a loved one with a disability, from childhood to adulthood. While the purpose of a Family Network is to help you enhance the wellbeing of your loved one, oftentimes everyone in your family benefits.
For more information about Family Networks or to be added to our contact list please contact Natalie Jones (njones@p4p.ca).

If there is a family network in your area below, please feel free to contact the person directly listed by clicking on their name for their email address.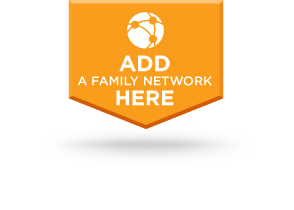 AREA

CONTACT

NETWORK FOCUS

NETWORK WEBSITE or SOCIAL MEDIA PAGE

Muskoka

Muskoka Family Networks
Carla O'Neill

Connecting families

https://www.facebook.com/muskokafamilynetwork/
Greater Toronto
Area
Scaborough Residential Alternatives
Bonnie Heath

Housing

sralternatives.weebly.com/

York Region (Aurora, Newmarket)

Family Support Network - Susan Popper


Provides mentorship information to families

Facebook Page:


Family Support Network Facebook Group

Halton Region

The Community Oak Park

Housing, Advocacy and Social Connections

The Community Oak Park Facebook Page

Peterborough

Angela Prins
Michelle Cardwell
Nancy McCarthy - looking for a network

Leeds & Grenville Counties

Leeds and Grenville Family Network - Betty Daley

Prince Edward County

Family Engagement Networks - Joyce Wade
Niagara Region

Niagara Family Network
Lyn Bourret

Supporting adults with intellectual disabilities and their families to live fulfilling lives in their community

Essex

Ensemble (affiliated with CL Essex)
Kelly Runnalls - 519-776-6483 ext.225


A parent directed resource for families, helping build connections

http://www.ensembleunderstands.com
https://www.facebook.com/EnsembleConnect/


Private Parent Facebook Group:


https://www.facebook.com/groups/298148523663370/
https://twitter.com/EnsembleConnect


Burlington

Connected Families (affiliated with CL Burlington)
Fran

This is a new parent-led group designed to educate, empower and encourage other parents.

http://www.connectedfamilies.ca/participate.html

https://www.facebook.com/infoconnectedfamilies/

Wallaceburg, Chatham-Kent, Sarnia-Lambton

Care & Share Family Network -
careandsharefamilynetwork@gmail.com


Support, shared interests, information sharing

https://www.careandsharefamilynetwork.ca

www.facebook.com/Care-Share-Family-Network-209085586274496

Thunder Bay

Thunder Bay Family Network
Dana

Family Empowerment and relationship and community building

http://tbfn.ca/
https://www.facebook.com/thunderbayfamilynetwork/


Hamilton/Niagara Region

Family Nights - in partnership with Autism Ontario and McMaster Children's Hospital
Amy Philips



Family Nights consists of three groups who meet at the same time: Parent Support Group, Child Group and Sibiling Group. The groups meet on the last Wednesday of each month.

Durham

Region
Autism Home Base
Judy Hanson

Autism Home Base is a parent-driven association governed by community leaders and professionals. The group seeks to make partnerships in the community that supports people with autism and their families.

Autism Home Base Durham

Sudbury

Sudbury Family Network
Tracy Girard

This new network in the Sudbury area is focused on housing and social connections.

Sudbury Family Network Facebook Group

York Region

Special Dads
Brett Philips

The Special Dads is a group for dads who have a son/daughter with an intellectual disability that meets once a month to engage in a variety of social activities and group discussions.

https://communitylivingyorksouth.ca/

Kawartha

ABLE (Access to Better Living Experiences)
Diane Engelstad

ABLE is looking to strengthen community capacity for local independent living,

Sault Ste. Marie/Algoma

Kelly Family Network
Patricia Kelly

Looking to build a network that supports older adults as well seeking professional expertise to assist the network.

Simcoe/York Region

Family Mentor Program
Children's Treatment Network

Peer mentoring, online resources, parent-led workshops

https://www.facebook.com/ChildrensTreatmentNetwork/

Hamilton

Hamilton Family Network
Linda Armour - 905-526-7190

Canada Wide

The Sibling Collaborative
info@siblingcollaborative.org


Siblings

https://www.facebook.com/groups/siblingnetwork/

Toronto

Toronto Family Network
Janis Jaffe-White, Coordinator
416-484-1536



Inclusive Education

Toronto

Danforth Family Network
Maria DeMarco


Parent self help and support group
Meet once a month (Thursday)

Ottawa

Families Matter Cooperative
admin@familiesmattercoop.ca


FMC assists families who are caring for a loved one with a disability.

http://www.familiesmattercoop.ca/

https://www.facebook.com/familiesmattercoop

North Bay

P.A.D.D.
Linda Thomas Oulette

Supporting families who have adult children with developmental disabilities.

http://www.paddnorth.ca/

Caledon

CAFFI (Caledon Area Families For Inclusion)
Patricia Franks



Exploring innovative housing opportunities within their community.

CAFFI