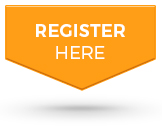 Housing Task Force Chair Ron Pruessen and Vice Chair Lynda Kahn will present highlights from the final report and recommendations from the Housing Task Force, Generating Ideas and Enabling Action: Addressing the Housing Crisis Confronting Ontario Adults with Developmental Disabilities.
Host Jeff Dobbin, Ron and Lynda will be available for a short Q&A at the end of the presentation.
In 2015, the Ministry of Community and Social Services launched the Housing Task Force. As of 2018, the Housing Task Force funding generated 18 projects designed to create innovative, inclusive, sustainable and affordable housing solutions for adults who have a developmental disability.
The Final Report, as well as Executive Summaries and Plain Language Versions in English and French, and overviews of all 18 housing projects can be found on the Planning Network.