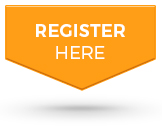 Housing Task Force Chair Ron Pruessen and Vice Chair Lynda Kahn will present the final report and recommendations from the Housing Task Force, with an update on future activities and resources/deliverables related to the 18 projects currently underway.
Host Jeff Dobbin, R
on and Lynda will be available for a short Q&A at the end of the presentation.
In 2015, the
Ministry of Community and Social Services
launched the
Housing Task Force
. As of 2018, this province-wide call for proposals has generated
18 projects
designed to create inclusive, sustainable, affordable new housing models for adults who have a developmental disability.
A complete guide final outcomes, new resources and how things look today can be found on the Planning Network.