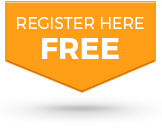 This brand NEW P4P WEBCAST presentation followed by live Q&A provides valuable information on Person Directed Planning for families at every stage.

Person-Directed Planning is the process of focusing on abilities and contribution as opposed to disability and need. It is rooted in values of self-determination, citizenship and life in community, relationship-building. Rather than focusing on programs and services, PDP is effective in supporting a person in developing a vision for and creating a meaningful life in community.

What's in it for you:
Learning how you can benefit from person directed planning - at every age and stage

Why planning is important

What are effective planning tools and processes

Who can help families with planning?
Host Anna Bruno is the author of a newly created course for facilitators at Centennial College - Person-Centered Planning and Community Building Facilitator. Anna will be joined by a facilitator and families who have experienced the benefits of person directed planning.
Every free P4P webcast is followed by a live Q&A, for an opportunity to ask questions.