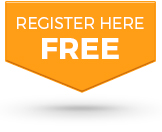 When Paul was very young, his mother Lucinda received important advice from her own mother: "Remember that Paul is so much more than the disability he was identified with". From that moment forward Lucinda has paid attention to who Paul is beyond his disability, always looking for ways that he could participate, contribute in his community and be recognized as someone who has something to offer.

Their journey together has resulted in Paul having a life of his own, living in his own apartment, getting around town on the local buses, working as a paid employee, volunteering, becoming a regular at his favourite places in town and doing the things he loves, supported by people who know, love, and care about him.

Dave Hasbury hosts a conversation with Paul and Lucinda, with contributions from Judith McGill, exploring Paul's journey, and what it takes to "live outside the disability box".

WHAT YOU WILL LEARN:


The values, principles and vision that guided Lucinda as the primary "facilitator" of a good life for Paul

The important role that Independent Facilitation can play in expanding support for Paul's vision

Strategies and practices that make living a full life outside of the disability box possible