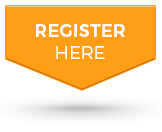 P4P is pleased to offer this valuable three-part series focused on planning beyond graduation.

Each presentation is designed to inform, guide and inspire families, educators and supporters as they help young people living with a disability to transition from high school into adulthood. All parents want the best for their kids as they move into each new phase of life. For families seeking the best possible future for a child with a disability, planning ahead is everything.




REALITY CHECK
Part 1: Thursday, May 25 at 7pm
At least two years before a child with a disability graduates high school or turns 18, parents can begin implementing strategies to enhance their son or daughter's future wellbeing. Innovating new and better solutions can enhance quality of life – for everyone.
Highlights include
· Need-to-know information about the DSO waitlist
· Important financial tools for adults with disabilities: ODSP, DTC and RDSP
· How individualized funding can open up new possibilities

GETTING INVOLVED AND STAYING CONNECTED
Part 2: Thursday, June 1 at 7pm
Caring relationships, opportunities to contribute in a meaningful way and the right to make choices are key elements of a good life for all adults. Helping a young person with a disability move toward and fulfill these goals after graduation takes effort and intention.
Highlights include
· An overview of Person Directed Planning and Independent Facilitation
· How discovering and developing gifts, interests and passions can fuel the future
· Nurturing and sustaining connections beyond the classroom



RAISING THE BAR ON EMPLOYMENT
Part 3: Thursday June 8 at 7pm
Supporting an individual with a disability to contribute by working enhances their dignity and self worth and leads to new social connections. We believe, that until proven differently, everyone is capable of and deserves to work. Learn some practical strategies to move your son or daughter towards work.
Highlights include
· Why jobs are a prerequisite to full inclusion, self-esteem and social networks
· Strong business case for why people with disabilities should be hired
· Why and how families, schools, employers and government can raise the bar




A live

Q & A

with featured guest follows each presentation.
Links to supporting materials and planning tools provided FREE to all participants.

REGISTER ONCE FOR ALL THREE WEBCASTS.