All
Most Recent
Popular
By Topic
Guest Posts
Inclusion
Resiliency
Advocacy
AN EDUCATION: One Mom's Experience Seeking an Inclusive High School
In addition to parenting a vibrant and charismatic fourteen year-old with an intellectual disability, our blogger (who chose to remain anonymous) has worked for many years in a number of schools as a Special Needs Assistant. We wanted to explore how and why a mom on both sides of the equation – with a personal stake and lots of classroom expertise – was determined to find an authentically inclusive high school experience for her child, who is set to begin Grade 9 this September.

P4P: It is so interesting to meet a parent who has had so much experience in the classroom supporting students with disabilities and who is also advocating for her son in finding a suitable inclusive high school. You're very passionate.

M: Well yes, my own child was the reason I got involved with the school system. At some point, when my child was around age three, I thought I need to find out as much as I can, to know what the future holds, at least as much as you can predict. The first thing I did was become involved with the Special Education Advisory Committee. I became a Board Member and I started sitting in on meetings to get a feel for what of all this was about.

There was also a point when I started to get the message from the school board that my child didn't belong at their local school but in segregated program at another school, and that was when I began looking for direction, because my gut told me that my child needed to stay in their community school – to be included. I reached out to school administration and staff looking for support and guidance and they just kept selling the same terrible story to me about 'no money, and this (segregated setting) is the best thing for your child'. I felt like I was having nervous breakdown. Like I wasn't 'getting' something.

Then I went to this amazing Inclusive Education workshop that Darcy Elks and Marilyn Dolmage delivered and it energized me and reinforced to me that my instincts were right. I was so inspired by their stories. There were others out there who thought like me! I didn't feel so alone.



The Search for an Inclusive High School Begins...


P4P: How long has the search for an inclusive high school taken?

M: About three years. I was researching to find a school, so I started taking jobs as an Educational Assistant in different high schools…

P4P: Oh you're a smart person, very smart. [laughter.]

M: But you know, some people could say I'm obsessed. [laughter.] I started working at segregated high schools first, because, to be honest, that's where most of the jobs are. There are high schools in Toronto that are completely segregated – where kids are not included in a regular high school or a regular classroom, period. To me it's institutionalized school, that's the way I look at it. I know that's a harsh thing to say but that's what I feel, I know many people would say that's unfair.

P4P: It's a contentious issue. You have your perspective and that's valid, based on your own experience. Do you anticipate segregated schools closing like sheltered workshops and group homes are?

M: That would be amazing. There's a debate about it at this moment. Within the school system, a few years ago the school board held town hall meetings specifically about this [segregated schools] and there were families speaking at these meetings saying "These segregated places need to be closed down and my child should be able to go to their local school in their community."
And then other people were saying: "Please don't close this segregated school, it's the only place my child feels safe in the world." This was such a sad statement to me because it said so much to me about the reality of some people's lives, that families can't even envision what it inclusion could look like in their home school because they've never even been
given that chance to dream about it
.

P4P: Also it works both ways – others won't have had an opportunity to benefit from the potential relationships and gifts that students with disabilities may bring to their school environment.

M: Exactly. I feel that because of the way the school system works, families are conditioned not to have capacity, to be able to even think differently, because the school system is not supporting capacity, not with the families, students or teachers…but I can't say it's the school systems fault – they're just following the norms of our society. In a smaller community, school plays a huge role, it can be a community hub and I think it should be. It's about community…but streaming and segregated schooling means we're pulling our capital out of communities, whether it's artistic capital or intellectual capital, kids are being pulled out of their communities and the schools are not rich with different experiences anymore, they're becoming very…

P4P: Educationally homogeneous?

M:
Yes, but experientially homogeneous, too. That's a core deficit – that students are not getting experience in life. Having people with disabilities in school is also part of that experience. I've had some training with Judith McGill and
Social Role Valorization
and it speaks to this idea –
everyone wants to have a role
and be valued, we need community, we can't live well and be on our own.

P4P: What were some of the criteria in selecting an inclusive high school for your son?

M: Generally I wanted an arts-oriented situation, because my child is creative and there are certain things, like math, that they'll never be good at.

P4P: There are certain things none of us are ever going to be good at! [laughter]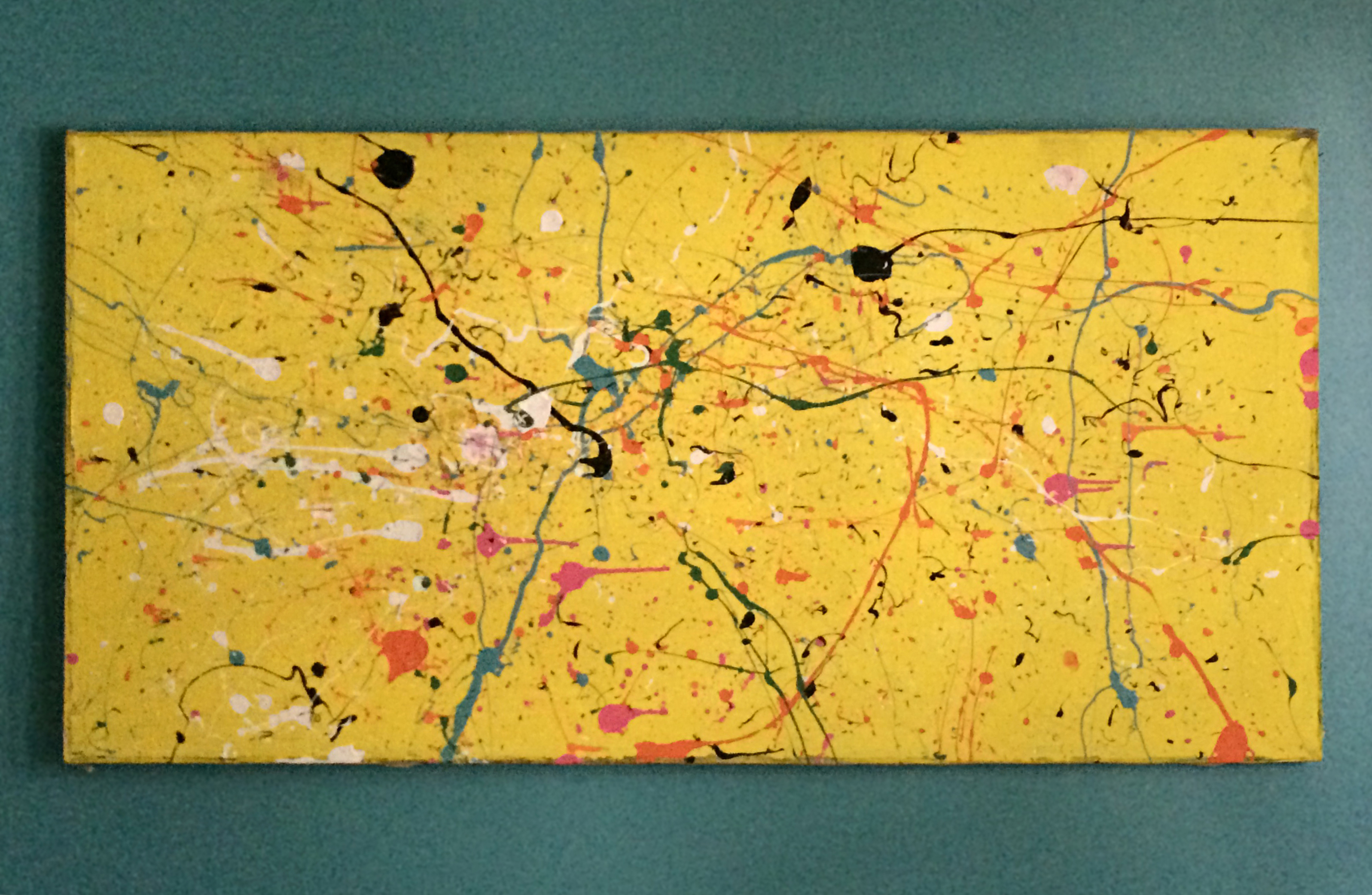 M: Exactly. Another factor in my situation was that my child's other parent is not convinced that a fully inclusive model is the best thing for our child

P4P: We hear about parents working through some really difficult issues on top of an already complex situation.

M: Yes. So this is another piece of information that's important: because this was not just about trying to find an inclusive situation but also, as the two parents, we had to bring forward information about what we each thought was a good fit and find compromise because we share custody and decision-making around schooling. So, we all need to be on board, including our child.

P4P: You said you started three years in advance thinking about high school?

M: Well actually it was more than three years ago, it was during a school meeting about how to support our child in their home school, when an administrator brought into the discussion this great segregated middle school that they had heard about. The conversation then veered off into this discussion about going to a segregated school, and how it was "really great and prepared kids for life, there's a real focus on life skills"…and I'm saying: "Nothing teaches life skills better than real life. It's the best motivator."


Inclusion is My Life, My Passion

P4P: Ever have the impression that the teachers had obstacles to overcome?

M: Definitely. Over and over, you hear from teachers – that they are not getting the support they need. There's so much fear. But here's the thing, some teachers think that the best support is for the students to not be with the rest of the class. And some think students need more one-on-one support. But maybe support could be more training, or tools, or some mentoring either for the student or the staff. It seems to me there are different perspectives around inclusive education, those who believe in and practice it, those who don't see the value of it, those who do see its value but don't know how to make it happen, and then there are those who are on the fence but are willing to try. I love working in those situations because it's so great to help create positive change.

P4P: So you've been working hard to do right by your son and seeking to achieve accord with your child's dad…so, back to criteria, you wanted something arts-oriented?

M:
Well it didn't have to be totally arts-oriented, but I wanted there to be opportunity for dance, drama, photography because these are some of
my child's interests
… but also I wanted my child to stay in the neighborhood because of the community of students that they've gone through school with since kindergarten. And this school community knows my child, and they know how to support my child, and my child knows them. There's a sense of security and familiarity. You know, my child has friends. Gets invited to birthdays and movies and goes to cottages with, listens to music, plays video games, shoots hoops with….

P4P: So … you wanted local, creative with opportunities for arts, existing peers …would you meet the teachers in advance to find out who they are, catch a vibe? How many did you check out?

M: Probably 15. If I didn't work there I'd ask people about it, or go to their website, or I'd call the school and talk to somebody.

P4P: And a rough estimate of how many you worked in?

M: Probably eight or nine …

P4P: And along the way, how were you engaging your child in the process?

M: Yes, okay, so that didn't happen until recently. As part of regular transition to high school my child along with all the other grade 8's had started going to neighborhood high school visits. And, a couple of years ago I had begun to consider a Catholic school with an Arts focus in our area, and that became an option. At a point not that long ago we had narrowed it down to the three schools in our catchment area.

P4P: So you've made your selection, an arduous process on many levels…

M: It was an excruciating process, but the final decision, to be honest, was based on who was willing to work with us. Who was willing. Who was willing to go out on a limb with us, and try to do what's best for my child, to do right by them. At the end the decision was between two schools. One nearby school, which was walking distance and another that is a short drive or one TTC bus ride away. But because the nearer school administration was so fearful and seemed so sure that their school wasn't the right fit, it made sense to choose the school where there was willingness to collaborate and welcoming attitude.

M: Are any of your child's school chums going to the same high school as they are?

M: I only know of one so far, but there are a few that are undecided. And it's funny because people were asking me where my child is going to go, and I'm telling these people, "Well, you know what? I found this really great old style high school in the neighborhood where they have everything, so they have all the arts, all the tech…

P4P: Sports?

M: Yes. The other thing about this school is that they were willing to make some compromises – they do have a segregated program there, but they are willing to find ways to be more inclusive, willing to work with us to give our child the best possible experience. When I found out that they have a segregated program there, my fear was that this would be the default, so I expressed that to them. I said, "You know, this is not what I want at all. I want my child to be included in as much as possible." And they answered: "Well your child is not going to get one-on-one support" and I said, "I don't want one-on-one support" because, what high school kid wants to have some lady walking around with them all the time, I mean, honestly, what a drag. [laughter]. So that is still my fear, falling back on the segregated classroom when they don't know what else to do, and it was really holding me back from choosing that school.
I said, "I don't even want one-on-one support for him" Because, what high school kid wants to have some lady (or man) walking around with you all the time? What a drag.
P4P: So what changed?

M: I had a very long discussion with the principal over the phone, a two-hour discussion, talking about where I'm coming from, the work I do…and I said, "I understand that you're an educator, but inclusion is my life, this is my passion". And I've done a lot of research along the way – real life research to try and figure out the best way to do things. And I've had success and I've also not had success. And I've analyzed what I think works and doesn't work. And she said "Well, I'm glad we have your experience to rely on". And I said, "Thank you. You're the first person that's ever actually said that, out of all the people I've ever talked to". I mean, I don't know if she really does appreciate what I can offer. Time will tell.

P4P: I guess you'll find out.

M: I will find out. But so far I have already seen them willing to make some changes, or listen, at least. So they've listened, and they've heard and they seem to want to do better.

P4P: They have the intention.

M: They have the intention.